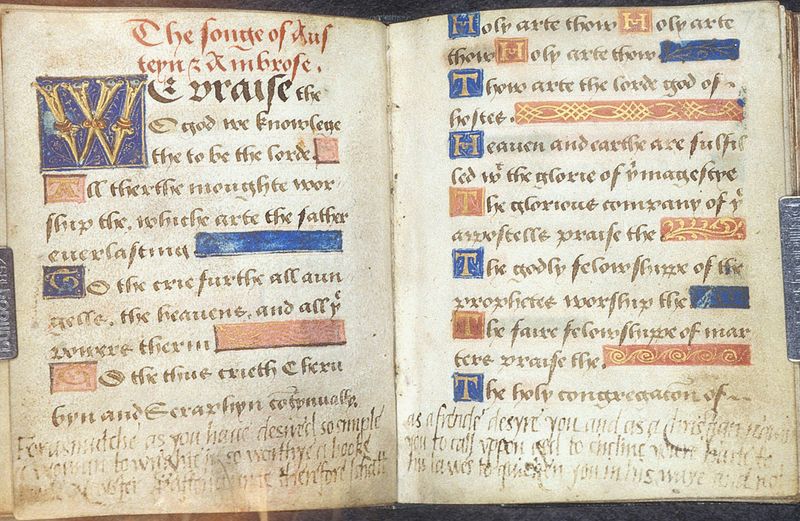 I came across a fascinating post on the British Library site today which discussed two prayer books belonging to two very different Queens: The Lady Jane Grey and Mary I. What is special about these books, besides their owners, is that they have been added to the Catalogue of Illuminated Manuscripts on the British Library website. You can now thumb through the pages once read by these fascinating women!
Read more detail
here
.
The Jane Grey Prayer Book was said to have been taken to the scaffold by the unfortunate Nine Days Queen, and written in by her the night before she died.
Look at it here
.
The Queen Mary Psalter was written nearly 200 years before the Queen was presented with it. Be sure to
thumb through it here
.
*Note: Scroll down to the bottom of each page for interior images of the books.